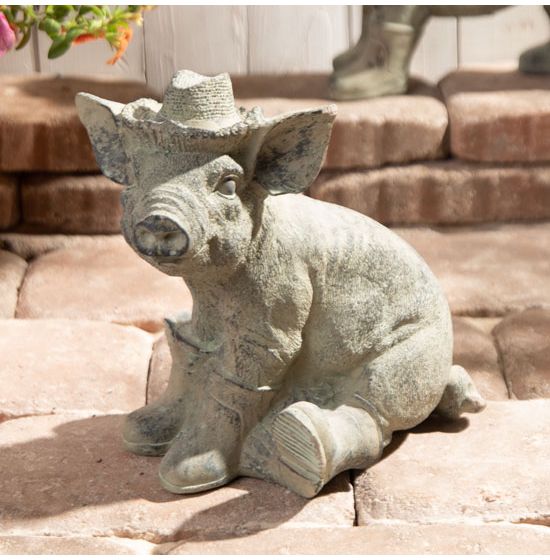 Garden statue of a grey sitting pig wearing a hat and boots.
Crafted from durable and weather-resistant cement, this adorable pig sculpture is designed to bring joy and character to your outdoor setting.
Whether placed among flowers, nestled near a pond, or positioned on a patio, this cement pig effortlessly enhances the visual appeal of your garden.
Measures about 8″ L x 7″ W x 9″ H.

More at Rod's Western Palace