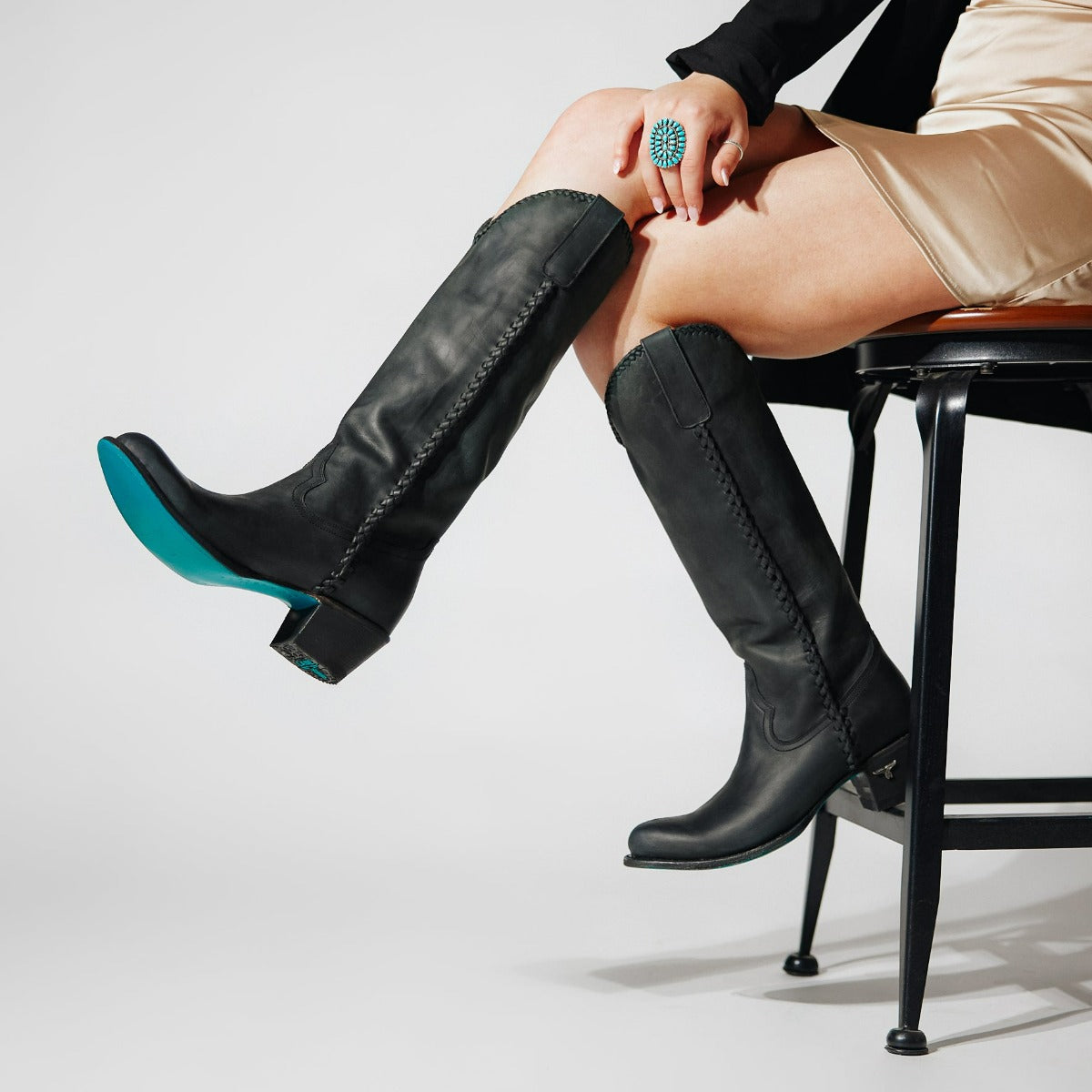 PJ is a leggy boot that let's the soft, supple, vintage leather do the talking.
Just enough with leather braiding along the collar and side seams. The 16-inch height makes them leggy, and the rounded toe is super comfortable.
PJ will look great with your favorite skirt or dress for a fun night out on the town. There's nothing plain about this boot.

More at LANE BOOTS